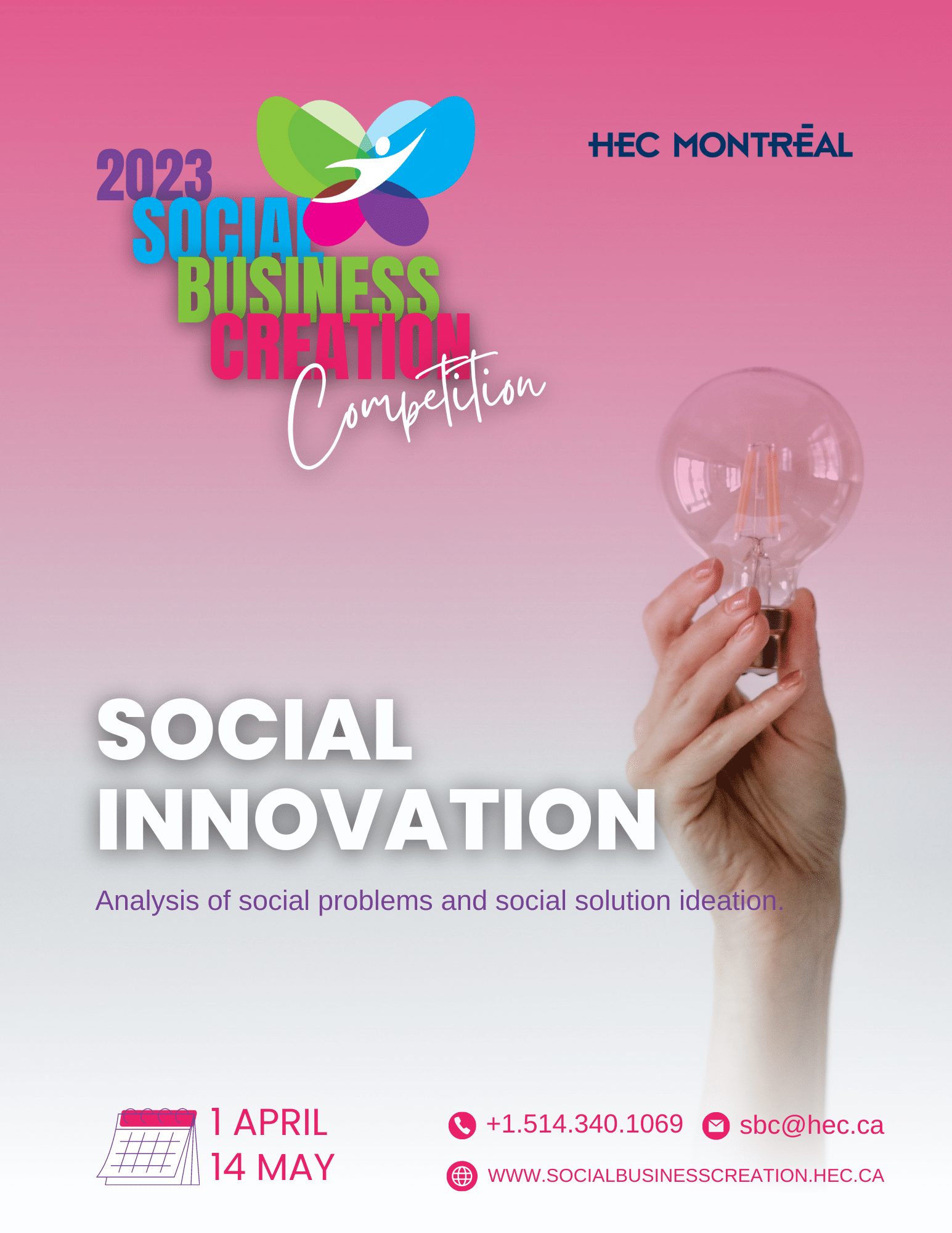 SIG global presentation
This online event showcases social innovation by the living labs in the regional top 30% of the first round of the SBC business competition – Social Innovation Generation.
Presentations are in parallel sessions throughout the day. Each lab has 10 minutes to showcase its project's social innovation.
The global top 10 will receive the "Impactful Social Business Idea" prize.
Click on the name of the project to view its description and presentation slides.
Room 1
Zoom: https://hecmontreal.zoom.us/j/82774955261?pwd=RjJSYmFsYUFVb0J4RHY5YVArWWlGZz09
Meeting ID: 827 7495 5261
Passcode: 552024
Judges: Daniel Caissy, Miriam Remess Perez, Edgar Sansores Guerrero
Judges: Daniel Caissy Mario, Andre Marmissolle-Daguerre, Edgar Sansores Guerrero
Room 2
Zoom: https://hecmontreal.zoom.us/j/86768284621?pwd=VU81emxHdU9xRmFUcjIxRmprMlNCdz09
Meeting ID: 867 6828 4621
Passcode: 742703
Judges: Ngan Do, Christopher Baenninger, Juana Ponce
Judges: Ngan Do, Teresa Cristina de Sa Lima, Juana Ponce
Room 3
Zoom: https://hecmontreal.zoom.us/j/84776357262?pwd=VGFwN2VhcmZjYUhJWkNXdytISDNidz09
Meeting ID: 847 7635 7262
Passcode: 389455
Judges: Davender Gupta, Nguyen Pham, Hussein-Elhakim Al Issa