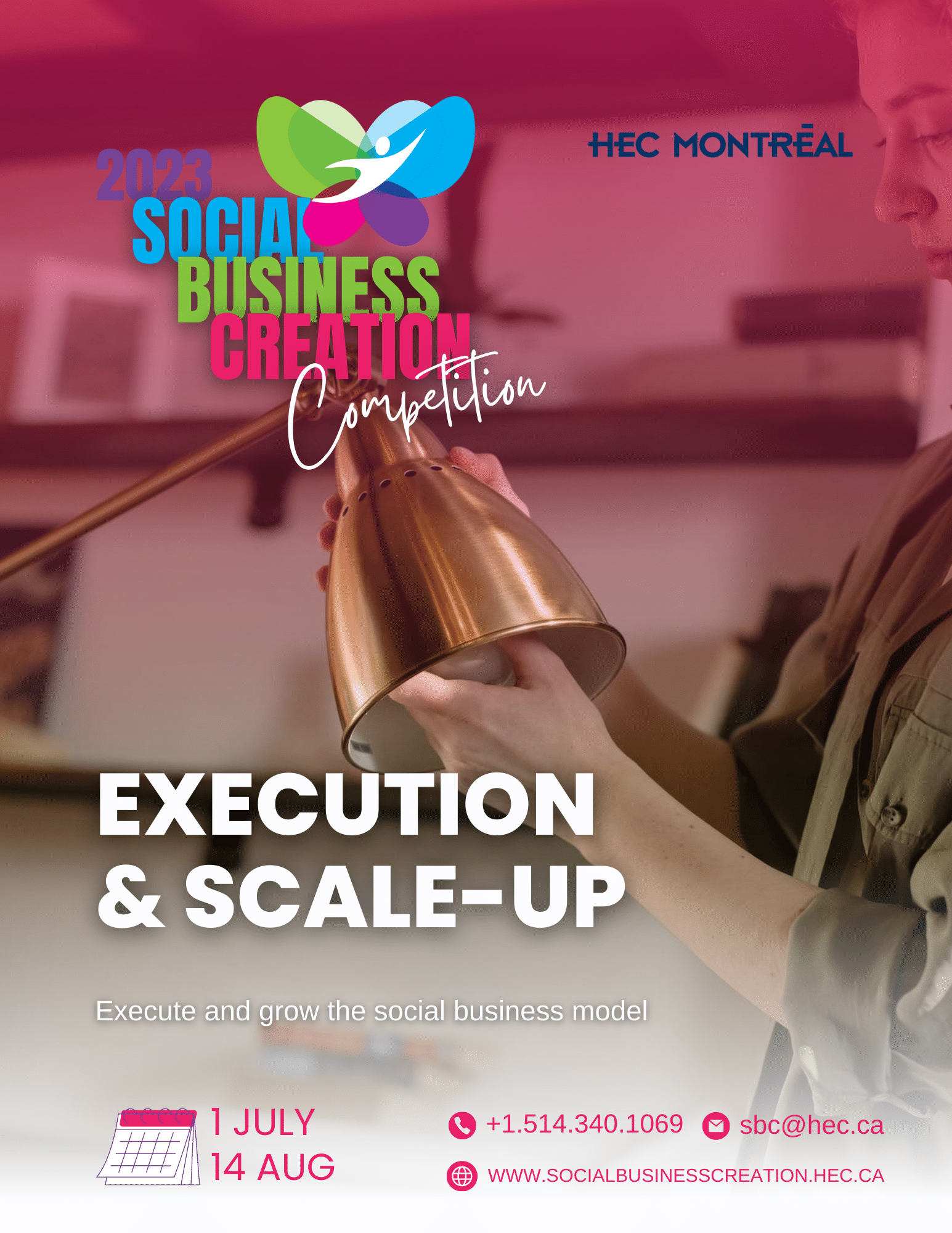 ES global presentation
This online event showcases the ability to execute and scale up social businesses of the living labs in the regional top 30% of the third round of the SBC business competition – Execution and Scale-up.
Presentations are in parallel sessions throughout the day. Each lab has 10 minutes to showcase its project's performance.
The global top 6 will receive the "Outstanding Growth-oriented Social Business" prize.
Evaluation criteria
Pursuit of opportunities for business growth
Quality of the growth strategy model the virtual pitching on at SBC website
Resources and capabilities to execute the proposed growth strategy
Storytelling skills
Hourly Schedule
Room 1
8 am

-

8.10 am

Session 1.1
8. 30 am

-

8.40 am

Session 1.2
9 am

-

9.10 am

Session 1.3
10 am

-

10.10 am

Session 1.4
10.30 am

-

10.40 am

Session 1.5
11 am

-

11.10 am

Session 1.6
1 pm

-

1.10 pm

Session 1.7
1.30 pm

-

1.40 pm

Session 1.8
2 pm

-

2.10 pm

Session 1.9
3 pm

-

3.10 pm

Session 1.10
3.30 pm

-

3.40 pm

Session 1.11
Room 2
1.30 pm

-

1.40 pm

Session 2.1
2 pm

-

2.10 pm

Session 2.2
2.30 pm

-

2.40 pm

Session 2.3
3.30 pm

-

3.40 pm

Session 2.4
4 pm

-

4.10 pm

Session 2.5
4.30 pm

-

4.40 pm

Session 2.6