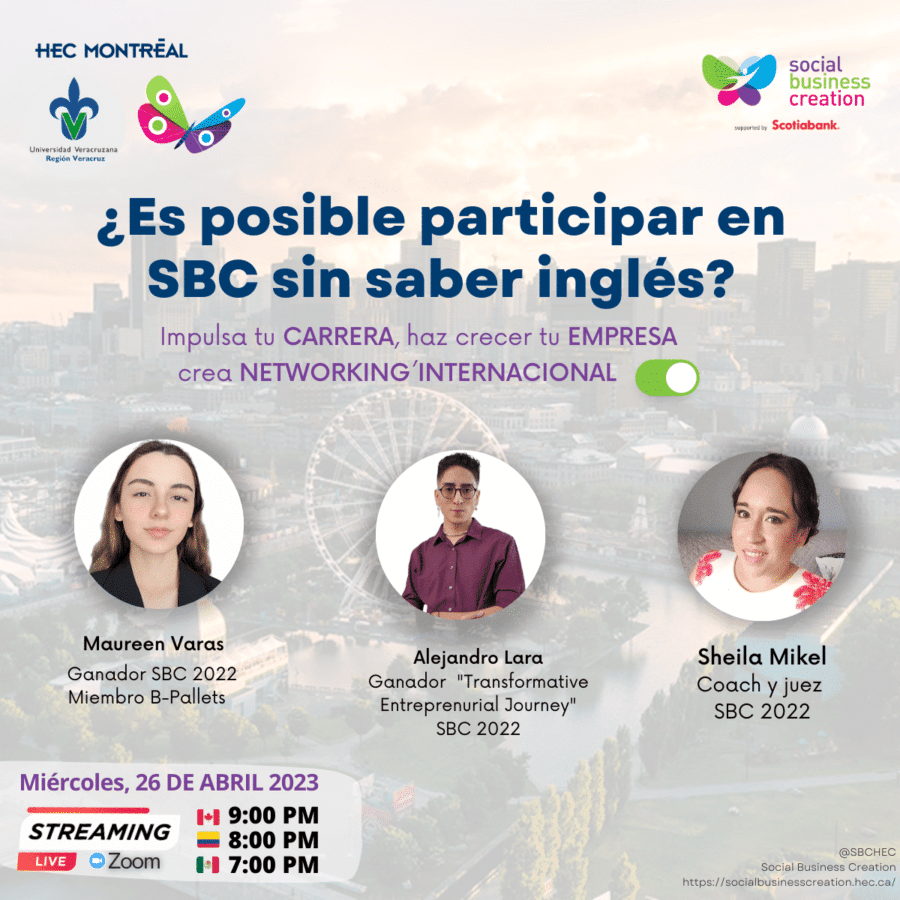 SPANISH EVENT FOR LATAM COMMUNITY
¡Hola comunidad de Latinoamérica! 👋🌎
En Social Business Creation estamos emocionados de invitarlos a nuestro próximo evento en Zoom donde hablaremos sobre cómo "Impulsar tu carrera, hacer crecer tu empresa y crear networking internacional".
Sabemos que el idioma puede ser una barrera para algunos, pero queremos que sepan que ¡es posible participar en SBC sin saber inglés! Nuestro evento contará con un equipo de habla hispana que estará disponible para ayudar y responder a todas tus preguntas.
Si eres un emprendedor o estás interesado en hacer crecer tu carrera, no puedes perderte esta oportunidad de aprender de expertos en el campo y conectar con otros profesionales en Latinoamérica y más allá.
¡Únete a nosotros para ampliar tus conocimientos, desarrollar nuevas habilidades y crear oportunidades de negocio con una comunidad internacional!
El evento será en Zoom (Enlace de registro obligatorio, recuerda agregarlo a tu google calendar)
¡Regístrate ahora y reserva tu lugar! 🎉
https://hecmontreal.zoom.us/meeting/register/tZwpcumhqDoqHdPmLcqilcEeiccXnWsPpA2M
#SBC #SBCConference #SocialBusiness #SocialEntrepreneurs #Competion #YunusCentre
Event Attendees
No attendee found! Be the first one to book!