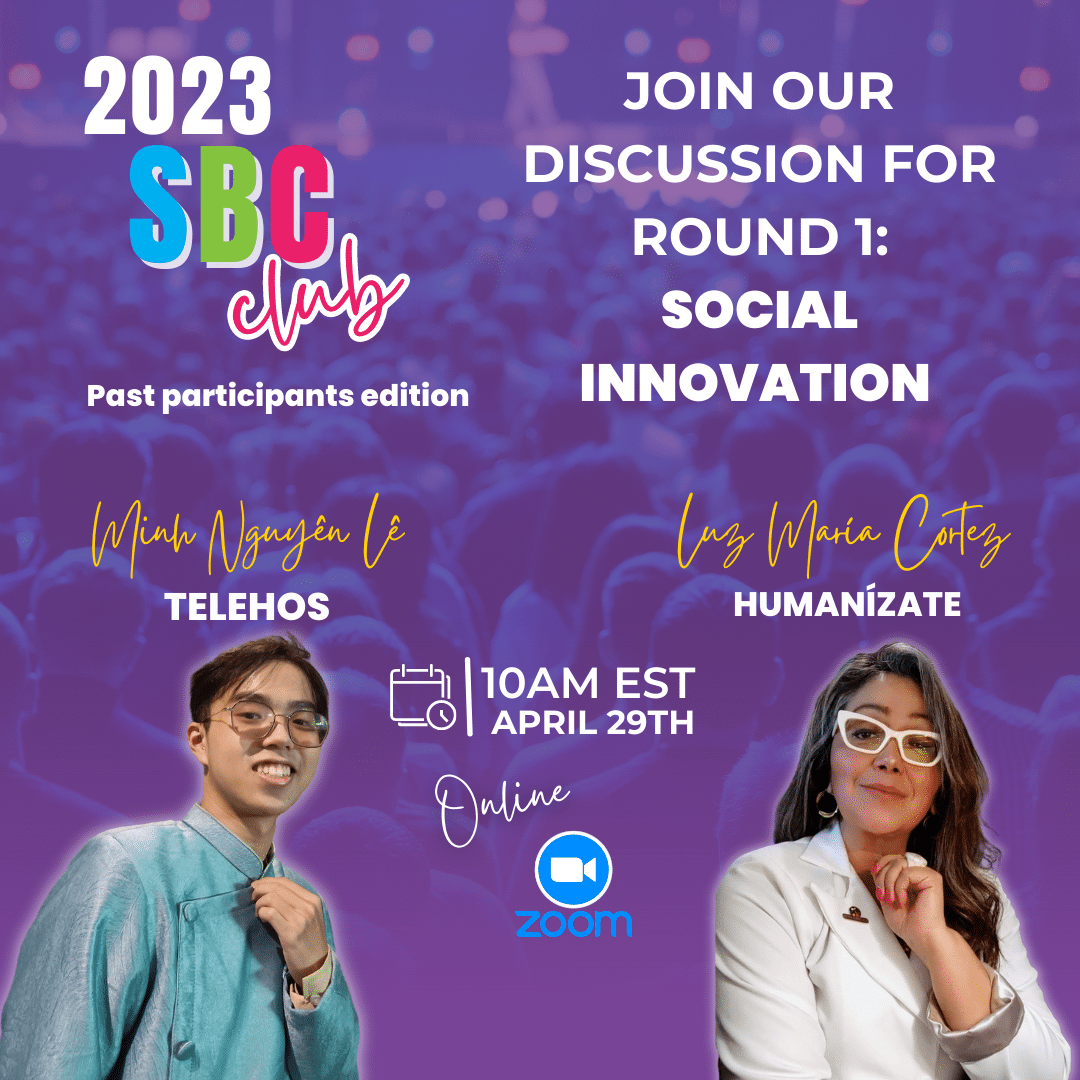 Interviews with the finalists of 2022 edition
Hello SBC Participants! Are you ready to take on the first round of the SBC Competition? As we are quickly approaching to the end of Round 1, it's time to start thinking about your strategy for success. Luckily, we have gathered some of the best from our last competition to help you out – Humanizate, the winner of SBC 2022, and Telehos, the finalist of SBC 2022.
Our panelists will be discussing some of the most important topics of the Social Innovation Round, including idea creation, social solution design process, stakeholder strategy, and more. They will be sharing their stories with tips and tricks on how to stand out in the competition, and how to overcome challenges that may pop up along the way.
So if you're looking for some guidance and a little bit of insider knowledge, this Zoom interview is for you! Join us on Saturday 29th at 10:00 AM (Montréal time) and seize this valuable opportunity to learn from the experts that'll help you on your journey in the SBC Competition.
Zoom link: https://hecmontreal.zoom.us/j/81980653413
Event Attendees
No attendee found! Be the first one to book!